Get Your 50%OFF at April 13th!!
Tennis Training Became So Much Easier!
Do you often find it challenging to sustain a volley?
Are you looking to improve your tennis swing?
Check out the awesome Tennis Trainer!
It features an amazing way to improve your swing and shot using an innovative solution!
You can easily hone your skills without the aid of a partner!
the Tennis Trainer can help make training fun for all ages!
Its lightweight construction, when empty, allows you to bring it with you anywhere you'd like to practice!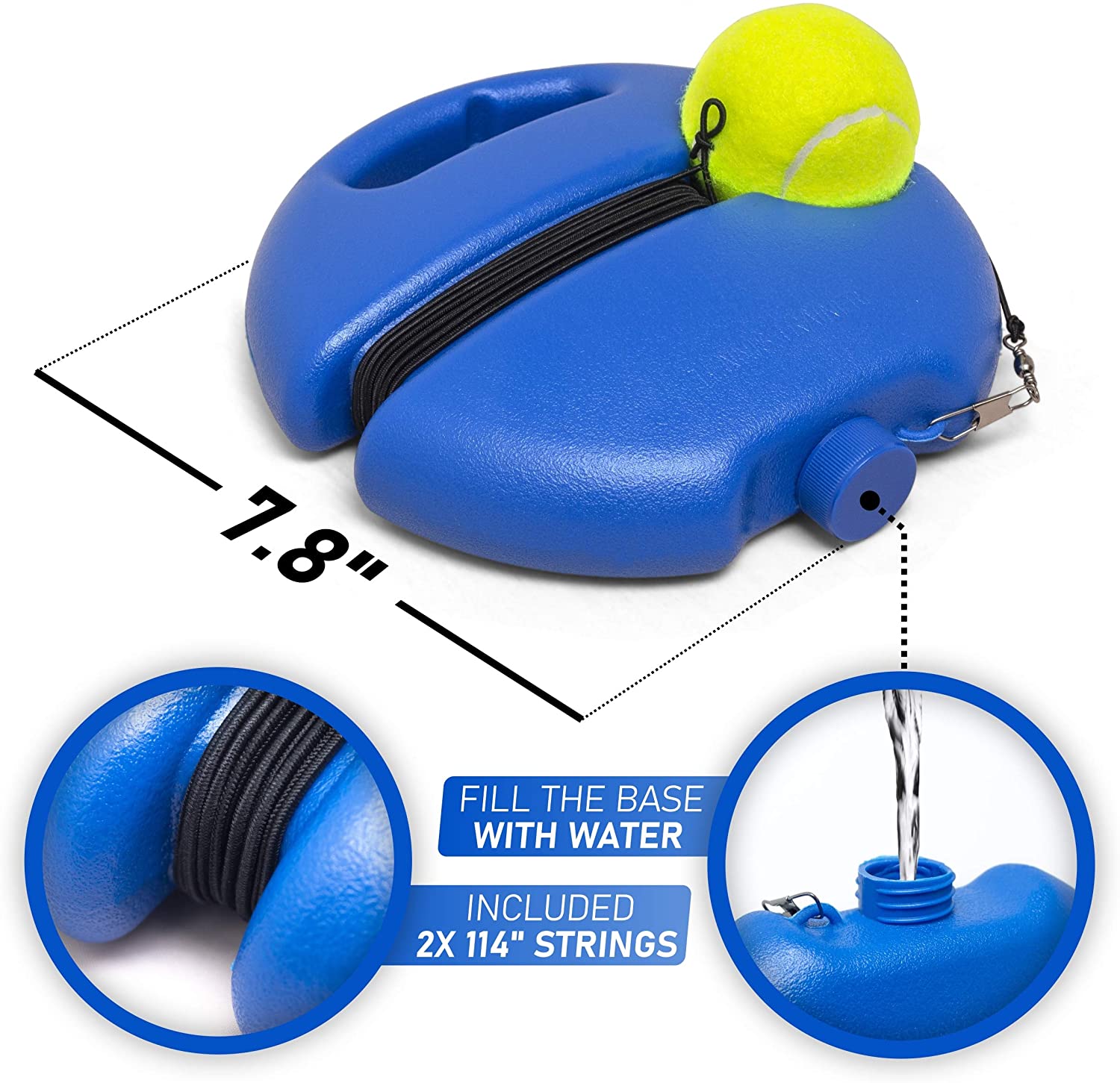 Training That Is Fun For All Ages!
The Tennis Trainer features a full-sized tennis ball that is attached to a tether cord.
The tether cord is connected to a base that serves as an anchor, allowing the ball to bounce back for another volley!
Made of high-quality materials, it has strong, durable, and designed to take powerful shots!
Super-easy to use, simply fill the base with water to give it weight to counter the ball's motion.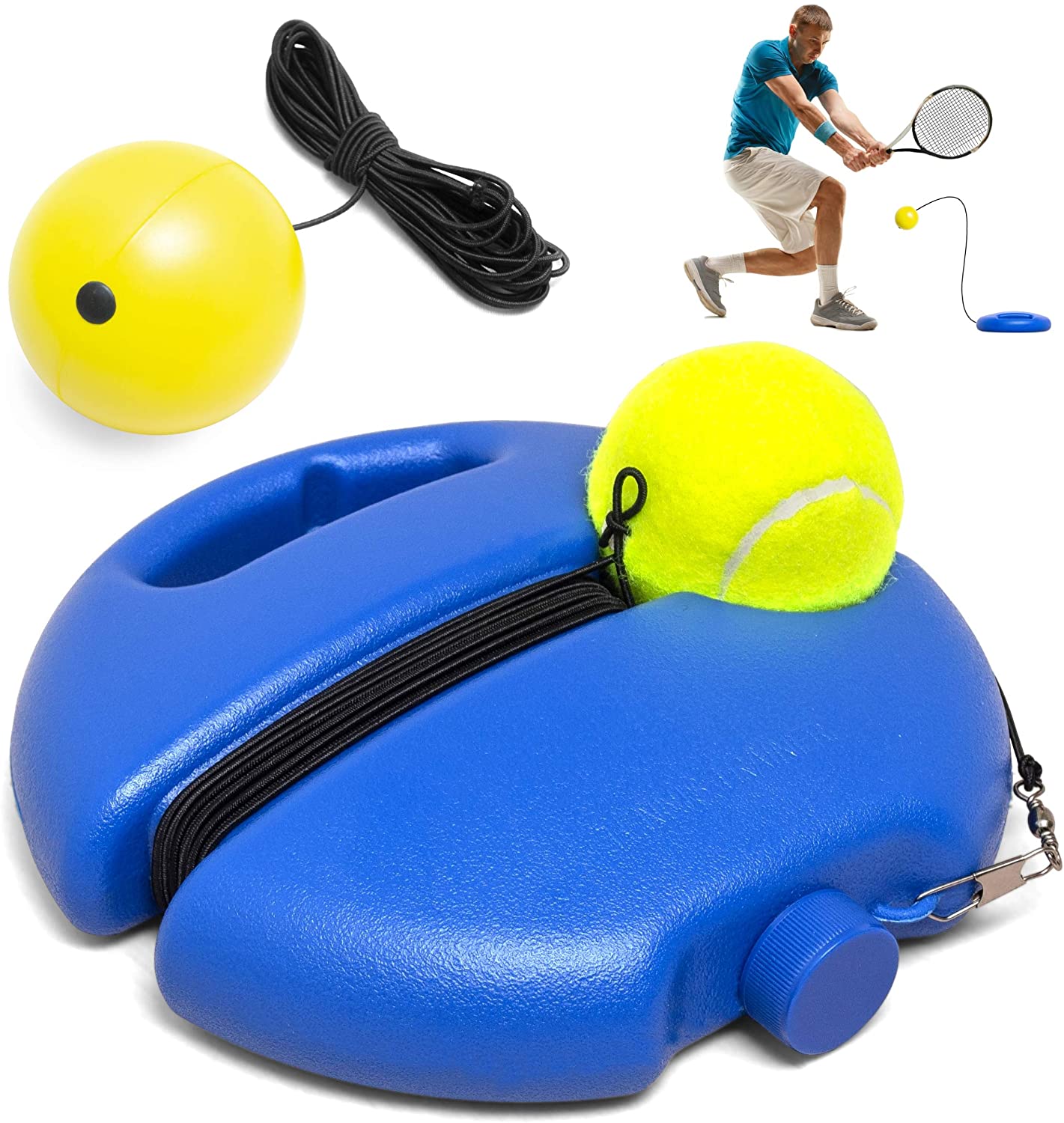 Simple And Easy-To-Use Trainer!
The Tennis Trainer gives you the freedom to practice anytime, anywhere, and all by yourself!
It's a perfect training tool for both novice and professionals alike. 
Free yourself from the hassle of the need to go to the tennis court to practice your volley and hot.
Save money from having to pay for automatic ball throwers.
Get yourself a Tennis Trainer now, and free yourself from unnecessary expenses, a training partner, or a restricting training environment!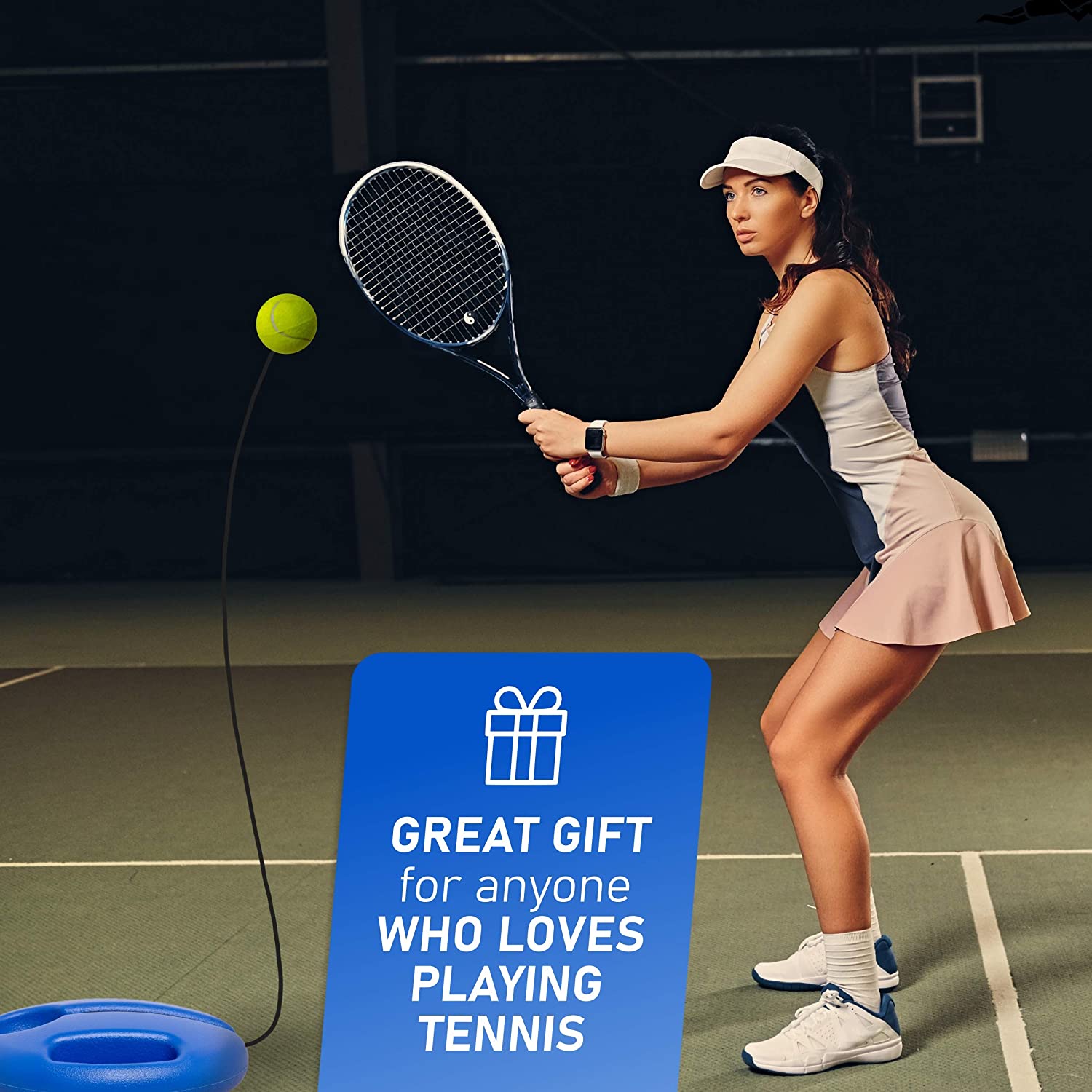 Specifications:
Material: PE
Color: Blue
Rope Length: 3.8m (stretch to 7-8m)
Capacity: 1.1L (filled with water or sand)
Package Includes:
1 * Solo Tennis Trainer (ball+base+elastic rope)
WORLDWIDE SHIPPING - 100% TRACKED.
Orders are being dispatched from our warehouse in EU or US within 1-3 business days. Your order will be delivered via your local Postal Services.
Shipping Times
EU 7-12 business days
USA-Canada 7-15 business days
AU - NZ 10-17 business days
Rest Of The World 10-20 business days
Please note The above transit times are our delivery aims, but please note that Covid-19 is still having an ongoing impact on the speed of some international deliveries.
Shipping Price
Standard Delivery - 6.98$
Free for orders above 49.99$
12 months international warranty – we've got you covered.
We have a 30-day return policy, which means you have 30 days after purchase your item to request a return.